Welcome to Car Boot Junction
the UK's fastest growing car boot sales directory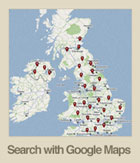 Want to know about car boot sales in your local area this week? You have come to the right place. Not only do we tell you what car boot sales are on near you, but we also give you loads of useful information about them, such as opening times, entry fees for buyers and sellers, whether they have toilets, disabled access and refreshments, how to find them and more. Simply click on the Find A Car Boot menu link or use one of the quick search options below.
Now not just Car Boot Sales
Do you run an Indoor Sale, Attic Sale, Table Top Sale, Jumble Sale, Auto Sale or similar?
We are pleased to announce that we are now accepting listings for these pre-loved sales. Just enter the details either through your membership page (membership is free - just click the yellow 'Members' button to access or register), or from the form on our 'Suggest a Car Boot' page.
Searching for an alternative to a Car Boot Sale? Just search in the usual way through the box above, or from the various methods on our 'Find a Car Boot' page.
08-02-2016
Are you a new carboot seller? Unsure of the legal implications of selling at car boot sales? Take a look at our car boot sales advice page. or an operator wanting to know best car boot practices.
Please help us to build the biggest and best car boot sale directory. If you know of a car boot sale which is not featured on this site please let us know by clicking on Add A Car Boot.
Our lovely sponsors